Restaurant this week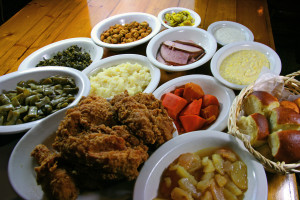 Tues & Wed 11-3
Thurs 11-7:30
Fri & Sat 11-8
Sun 11-7:30
Click here for menu
Wanting to book a room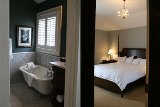 In our 1899 historic inn, villas on the town square or our  3 or 4 bedroom cottages?
Book now!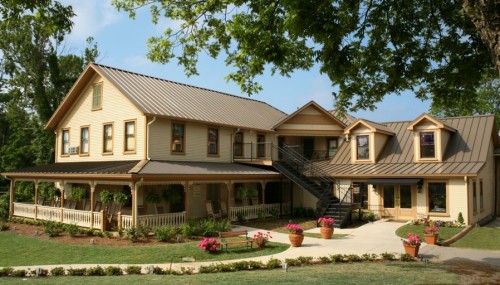 The Smith House Historic Inn and Restaurant
Located in the quaint Appalachian town of Dahlonega, Georgia, has had its doors opened to  visitors since 1899.  One thing's for sure, there's no shortage of Southern Hospitality around here.  Come sit back  and enjoy our home-cooked country cooking in the family-style dining area and you'll see what we're talking  about.  Or come kick back for a weekend in one of our comfortable yet luxurious rooms and enjoy the sights, sounds, and smells of Dahlonega.  Take a hike.  Ride a bike.  Take a vineyard tour.  Shop around in the unique shops of our quaint town, which is located just one block from our doorstep.  Come see what our little town has to offer.  We're sure you'll have a great time!
The Smith House Mine Shaft
The mine shaft was discovered when the current owners were doing a major renovation project. During construction of the old dining room a new addition, workers found a large size round hold and shaft under a concrete slab they were removing. After removing the debris from the shaft, they discovered discarded contents of the house from days past. Cleaning out the shaft many feet-to their surprise they found the famous gold vein in the side wall of the shaft. The original shaft is for the public to view in the basement of the house.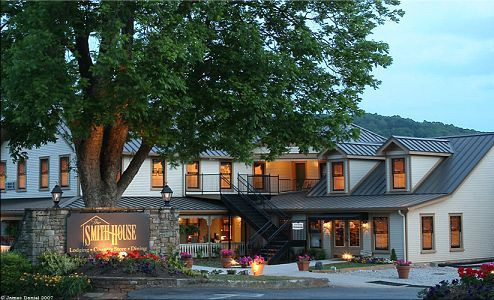 Smith House Family Style Meal
Bessie Smith started the farm style tables serving Fried Chicken she soaked in buttermilk and fried on her wood stove. She brought many signature dished to our tables that we still to this day prepare the same way but in a modern era. Our buttermilk fried chicken is world famous and been serving this way since 1922. The Welch family has owned and operated the restaurant since 1946 with serving all the traditional dishes and adding their own. Click here for a copy of our daily menu and hours.